What Do We Love Most About Cottage Grove?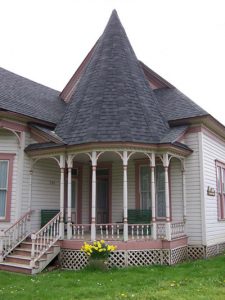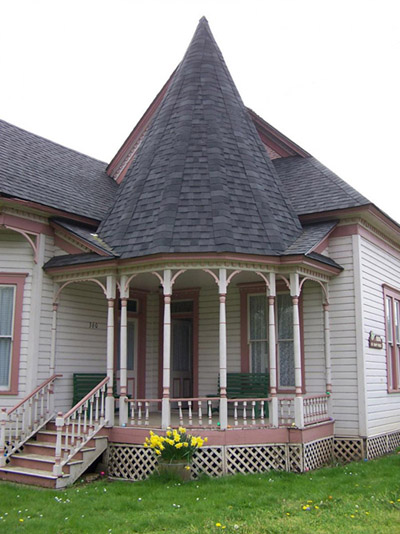 History abounds here! Even Cottage Grove's name represents a bit of history, describing where the first post office sat (a cottage in a grove) around the middle of the nineteenth century when pioneers first came to settle the area. The Kalapuya people welcomed settlers and their presence is seen, too in signs and place names around town.
Since that time, Cottage Grove's history has been one of its main calling cards. Its quaint downtown was named on the Register of Historic Places in 1994 and its Main Street is uniquely one of the most intact historic downtowns in all of Oregon. Historic neighborhoods are also here with Queen Anne style Victorian homes in the Northwest Neighborhood and others along River Road like the Dr. Snapp House where Singing Creek Educational Center will soon be housed.
As the Covered Bridge Capital of Oregon, Cottage Grove is home to six covered bridges including the last remaining covered railroad bridge West of the Mississippi River. You can visit the Chambers railroad bridge just south of the intersection of River Road and Harrison Street in town. It has been fully restored, having a lovely walking/bike path through its center with descriptive signage telling its history.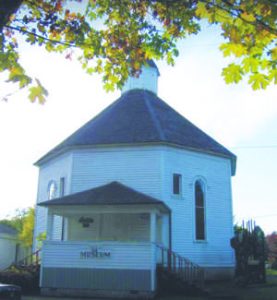 History also apparent at the Cottage Grove Museum on the corner of H and Birch Streets. The museum is housed in an interesting hexagonal church built in 1897. The town's history is alive inside its walls, with original pioneer stories, pictures and artifacts and a helpful docent ready to answer questions or give you a tour. A special exhibit will take place in the summer in 2019. The exhibit will feature Marion Wright Woolcott's coat that she wore while surviving the sinking of the Titanic in 1912. Her personal letters will also be featured in the display as they describe her rescue and her subsequent life on a farm just outside Cottage Grove.
One of Cottage Grove's other historical claims was gold! Back in 1863, gold was discovered on Bohemia Mountain, named for James Bohemia Johnson who was one of the discoverers. Much gold and silver was mined out of the area until around the 1920's. If you want to learn the full history and see many gold mining artifacts, you can visit the Gold Mining Museum at 308 S. 10th St, Cottage Grove. The Cottage Grove Historical Society is also housed there.
Cottage Grove has many downtown murals, one of the most beautiful being the Opal Whiteley mural on 7th and Main Streets. Opal is part of local history when her childhood diary became world famous around 1920. She was raised just outside Cottage Grove where she wrote the diary as a gifted child observing the natural world around her.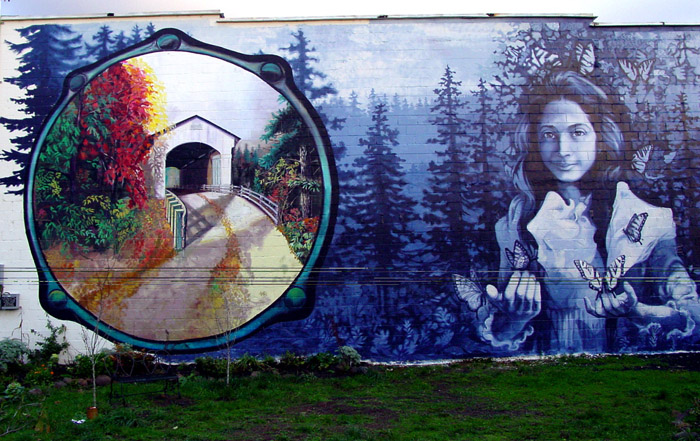 Last but not least of what we love about Cottage Grove is it's citizens- a friendly, helpful and welcoming community of all kinds of people. The town has developed a vibrant new social scene, too, with Bohemia Park offering free music concerts every Wednesday in the summer time, a Farmer's Market downtown every Thursday during growing season and Coast Fork Farm Stand on 10th Street all year long.
There is also a great artist's community in Cottage Grove, featuring an Art Walk the last Friday of each month- April through October. Bohemia Mining Days happens every July bringing thousands of locals and visitors to Cottage Grove to enjoy food and fun in an old time Western themed venue.