Volunteer and Job Opportunities at SCEC
We are now hiring qualified Lead Instructors. 
Candidates will have good general knowledge of the outdoors, have at least some experience with local history, and have experience working with children. The age groups are generally 6 – 10 years old. We will need to do a background check and CPR/ First Aid current certificate is mandatory (or you must get it within the first 30 days of your start date.) We are committed to diversity and equity in our organization, curriculum and hiring practices. Bilingual ability is a plus.
See the PDF Job Description here.
Some training may be offered but we will require you to do some independent study/ have experience in the field.
We like to keep a roster of experienced presenters or instructors for our classes and programs. If you have a gift for working with children and families, love the outdoors and history and are punctual and friendly, we would love to talk to you. Many of our classes are led by knowledgeable volunteers who are enthusiasts or retired from a career in a teaching or outdoor field. We offer opportunities to volunteer at Singing Creek during classes and at volunteer work party days, which may include set-up, clean-up, organizing, preparing materials, staffing the check-in table, etc.
For more info and how to apply, download this PDF which has more details.
Singing Creek Educational Center is a nonprofit that seeks to inspire appreciation for local history through hands-on learning experiences. Most of our programs are held in Lane County, Oregon.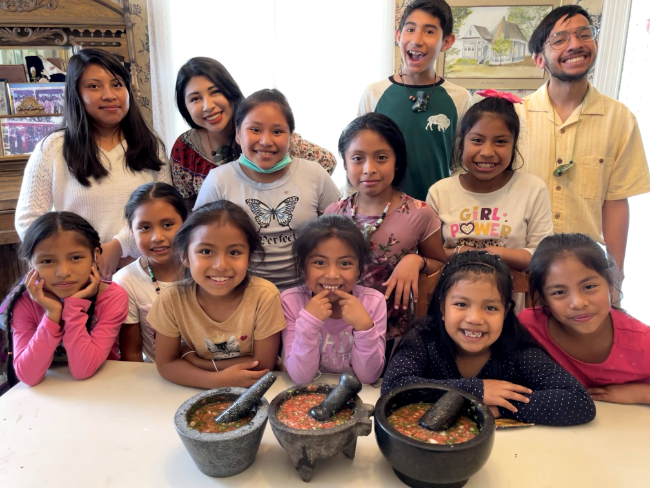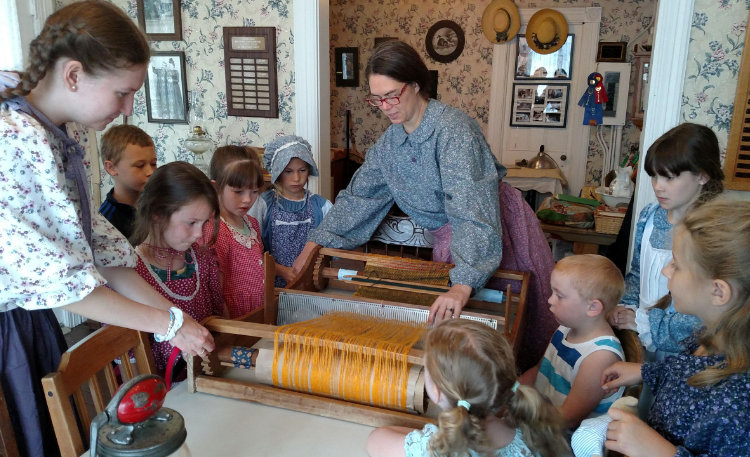 We love volunteers!
We have occasional volunteer work parties (see our calendar). Families and individuals are encouraged to participate and help us improve our programs and events. It's fun to volunteer- you get up close and personal with the center and feel good about your work. When you work on a project you get not only our thanks but the satisfaction of contributing to a wonderful place with a great mission.
We love seniors! Several of our volunteers are older folks with great stories and sometimes even heirlooms/artifacts  that they can bring to share with the children. Talk to us!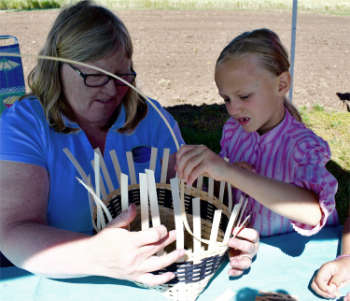 Board Members
We are looking for connected community volunteers who are passionate about our mission to serve on our Board of Directors. If you live in the area and want to give your time and attention to helping us fulfill our mission, please talk to us. We can't do it without you!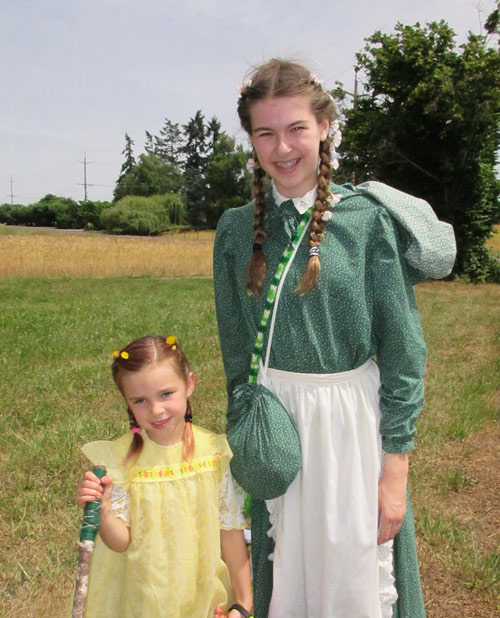 Junior Camp Helpers
If your child has attended our summer camp before and loved it, they may want to help out at Singing Creek summer camp in this role. Cost for the week is reduced and they may be asked to attend a training session beforehand. Junior counselors get to help with set up and clean up, hands on crafts, and leading games. They will be supervised by camp counselors at all times, and will be an important part of making our camp run smoothly. Let us know if your former camper (age 12 and up) is interested. Only one junior camper allowed per camp.
In-Kind Donations Needed
If you can't donate money or your time, but still want to support us, consider a gift of supplies or other help.
WISH LIST
Printing of flyers
Pioneer clothing
Cleaning supplies, toilet paper, paper towels
Paper products: plates, cups, napkins, etc.
Art supplies
Beeswax for candles
Black ink for our quill pens
LED tea lights candles
masking tape
Contact us to see if your items will be needed by us. Thank you!