Meet Your Staff
Our volunteer and paid staff are committed to sharing nature and history with kids and families in a meaningful and inspiring way, teaching through discovery and taking advantage of natural teaching opportunities. Our staff receive training and professional development opportunities, and lead staff have current first aid/CPR cards.
Learn more about us on our Facebook Page.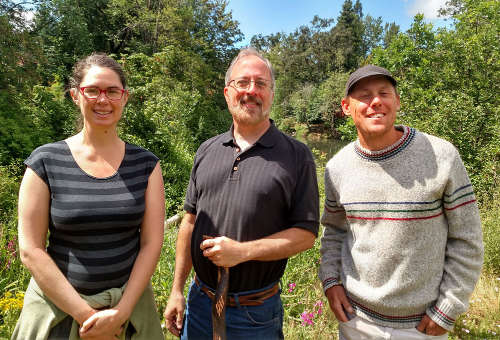 Executive Director – Karen Rainsong
Karen has a B.A. from Cal State University Northridge in Art, and a Certified Naturalist Certificate from the Siskiyou Field Institute in Oregon. She is a graphic designer, photographer, and passionate about history in general and Oregon history in particular. Karen is the Webmaster and Membership Coordinator for ALHFAM (the Association of Living History Farms and Museums.) She is also a mother and an active part of the community.
She has always loved nature and natural interpretation. Throughout her years living in Eugene she has taught children in both traditional school settings and non-formal outdoor settings. Some of her favorite jobs included teaching natural history and local history at Homesource home-schooling center, teaching many different types of art and natural history courses for Lane Arts Council, and teaching as an Audobon In the Schools instructor and at Whole Earth Nature School.
Karen has worked with Kalapuya tribal elder Esther Stutzman, and has been a docent at the Museum of Natural and Cultural History (MNCH) at the University of Oregon campus. She regularly engages in professional development and learning from Native people through webinars, classes, conferences and demonstrations. Since 2021 she has been leading Kalapuya walks at Hendricks Park in Eugene. She is currently working with Tribal members to implement Indigenous educational programs.
She was the Coordinator of the Alvord Farm and Museum from 2007- 2015, a fore-runner to SCEC, until founding the Singing Creek Educational Center in 2015. She also runs a business designing and developing websites, at www.rainsongdesign.net.
Liza Starr Lilly –  Instructor
Elizabeth is a mother of four and has been an educational instructor for Singing Creek Educational Center since 2014. She teaches about the Kalapuya Native Americans (she is part Blackfoot Nation) and also early pioneer life on the farm. She holds a BA in Fiber Arts from University of Oregon and teaches kids about our loom and other fiber arts handwork. Plus she loves to sing! She is in Waldorf teacher training and will soon become a full fledged Waldorf teacher. With a sweet, gentle personality, and a love of learning, she is a favorite with the kids.
Kevin Prier –  Instructor
Kevin Prier has a BS in biology from the University of Oregon and a doctoral dissertation in neurobiology at the University of Basel, Switzerland. With an extensive background in the sciences and math and more than 10 years tutoring and teaching experience from grade school to college level, he tutors science, math, and German at the elementary through college level and also works as a medical interpreter in German and French. His own children have been entirely home schooled. He has been teaching them science and math along with children from other home-schooled families, and was potions master for Homeschool Hogwarts for four years, teaching chemistry as Professor Abraxas. Kevin also teaches urban homesteading classes for adults through community centers in Eugene and Springfield, with workshops on gardening and foraging; fermenting sauerkraut, kimchi, and other vegetables; cheese and sausage making; soap making; and more.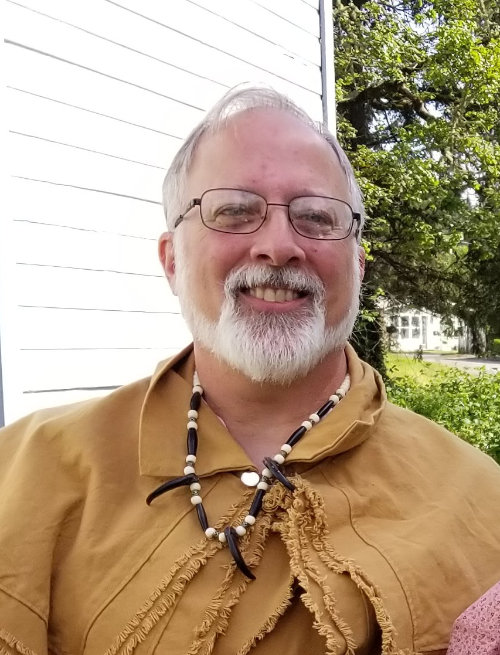 Janet Hernandez –  Instructor
My name is Janet Hernandez, I love working with children because I love how they imagine, explore, and create, and through playing they develop different skills. I enjoy playing with children because every single one of them is unique, special, and loving. Every child has their story and I'm here for them. I'm from Mexico (Guadalajara) and I'm a mom of four kids. My native language is Spanish. I'm a student of Early Learning Education. My favorite hobby is going hiking with my children.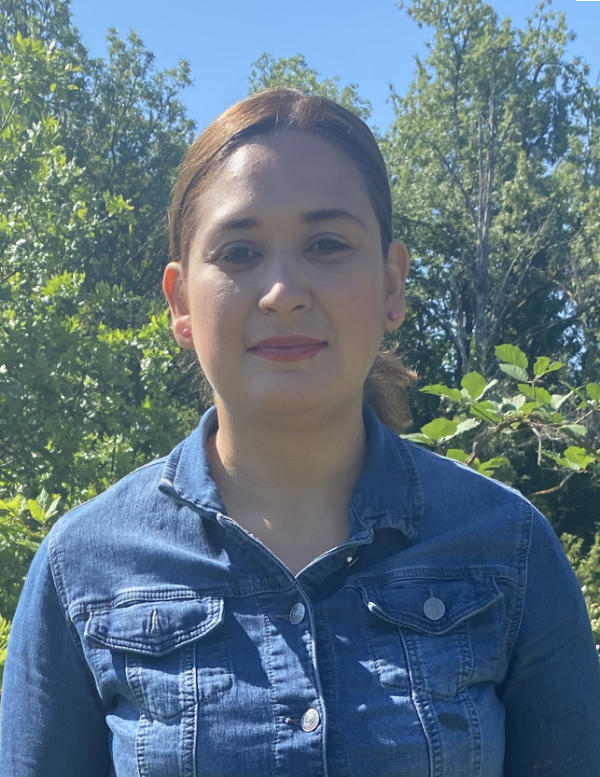 Willow Chester –  Instructor
Willow Chester grew up in Eugene, Oregon, impassioned by the people, plants and wildlife around her. She has a background working with local foods, arboriculture, and volunteering at the Food for Lane County "Youth Farm". Willow co-taught art classes and workshops through the non-profit "Viking Textile Maker's Hub" and has worked and lead volunteer trips on native habitat restoration through Americorps and other organizations. Willow graduated top of her class at a school for the arts with honors in both dance and film. Willow loves biology, history, and art. She is now pursuing this with a full-ride scholarship at the University of Oregon by getting a B.S. in Education with a minor in Environmental Science and Special Education. Her love for learning and cultivation have paved a path towards her future career as an elementary school teacher and outdoor educator. Willow is learning to confront the policy around education and the land she lives on in hopes to promote the change she wants to see in the world, with a hands-on approach to support her community in the best way she knows how. She strives towards grassroots education (the leafy kind)!
Will Flint –  Instructor
Will grew up in northern Utah and has been living in Oregon about 5 years. He is passionate about woodworking, folk-skills and bicycling. When he is not working with our students, you can find him biking around town, working on bikes at the local shop, or walking his dog Briar Rose.