Kalapuya Ways Classroom Presentation
Engage your classroom with our interesting presentation about the First Peoples of the Willamette Valley, the Kalapuya, with an interpreter and hands-on activities. Our trained staff has many years of teaching about this topic and the style is inclusive and respectful. We strive to gently dispel myths and stereotypes and impart lasting impressions of dignity and respect.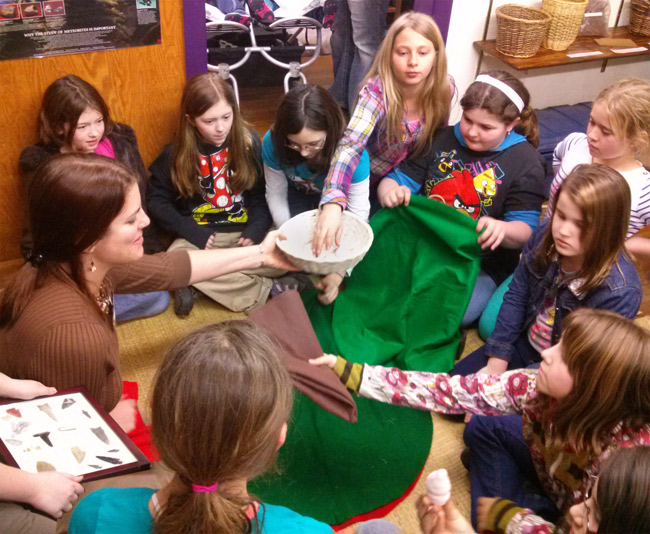 Topics included may include:
• Seasonal round of different activities/ locations throughout the year
• Language
• Traditional Foods/ hunting methods/ cooking
• Clothing: mostly inner cedar bark
• Transportation: walking/ canoes
• Flintnapping: points/arrowheads
• Dwellings: Cedar longhouses or temporary brush shelters
• Fire starting: hand drill/ bow drill
• What happened to the Kalapuya?
We include a written curriculum for you with additional in-depth materials and resources online.
Cost
$50 per classroom
At this time we are booking on Monday or Friday afternoons only.
Download the promotional flyer here.
See our other in classroom presentation: Letters from the Trail.