Kalapuya Ways Classroom Presentation
Engage your classroom with our interesting presentation about the First Peoples of the Willamette Valley, the Kalapuya, with an interpreter and hands-on activities. Our trained staff has many years of teaching about this topic and the style is inclusive and respectful. Our presenter will dispel myths and stereotypes and impart lasting impressions of dignity and respect.  Our historical interpreters do not "pretend" to be Native. We will remind your students that the Kalapuya people are still here and reclaiming their culture, language and land.
Our curriculum has been vetted by the Curriculum Specialist with the Confederated Tribes of Grand Ronde for cultural responsiveness. (2022)
Topics may include:
Seasonal round of different activities/ locations throughout the year
Language
Traditional Foods/ hunting methods/ cooking
Clothing: mostly inner cedar bark
Transportation: walking/ canoes
Flintnapping: points/arrowheads
Dwellings: Cedar longhouses or temporary brush shelters
Fire starting: hand drill/ bow drill
What happened to the Kalapuya? settlement/reservations
What are the Kalapuya people doing today?
Reciprocity/Respect for all life
We include a teacher's guide for you with additional materials and resources.
Cost
$60 per classroom. Travel outside the Cottage Grove area may cost extra.
Download the promotional flyer here.
Optional add-ons
Stick Dice Game- Learn how to play a Native-inspired stick dice game and make your own set to play with your friends! We provide the materials and instruction, 20 min.
$25
Kalapuya Creation Story Wolf Mask- Listen to a Kalapuya Creation Story and make your own wolf mask to go with it. We bring the paper masks and string. You provide scissors and colored pencils.
$25
See our other in classroom presentation: Letters from the Trail.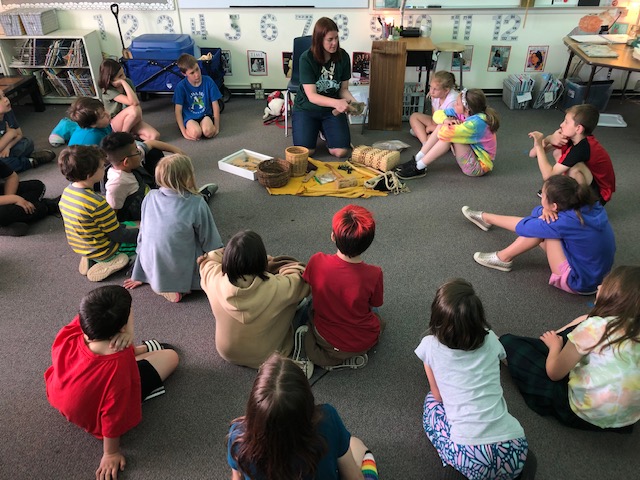 Testimonial
"The students were able to really visualize what it must have been like to live as a Kalapuya in the past as well as acknowledge and see Kalapuya now. We loved seeing the artifacts and playing the game. Students even commented on seeing camas after school!"
Susan Reeves
Adams Elem, Corvallis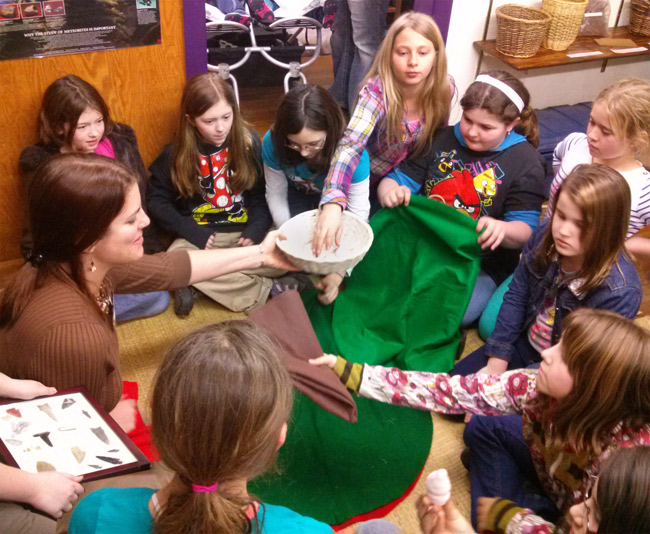 SCEC in Cottage Grove, OR is located within the traditional homelands of the Winefelly and Yoncalla Band of Kalapuya. Following the Willamette Valley Treaty of 1855 (Kalapuya etc. Treaty), Kalapuya people were forcibly removed to reservations in Western Oregon. Today, living descendants of these people are a part of the Confederated Tribes of Grand Ronde Community of Oregon (https://www.grandronde.org) and the Confederated Tribes of the Siletz Indians (https://ctsi.nsn.us).