Welcome to Singing Creek Educational Center
Children Learn What They Live
Our Mission
To inspire children and families toward an appreciation of
local history through hands-on learning.
Life on the Pioneer Homestead: Authentic Experiences
Go back in time and have an experience you will never forget. Have you ever wondered what it would be like to be pioneer in Oregon in the 1800's? Have you been yearning to get outside and learn about nature and experience the river side in a green park? Wanted to know more about First Peoples (Native Americans,) Lewis & Clark, and early settlers of Oregon?
Our interactive history programs for children and families include school field trips, classes, historical summer camps, and several special events throughout the year. We also offer monthly homeschool classes for your group from September through May. Some of our favorite activities include butter churning, grain grinding, sewing, making puppets, learning pioneer games and songs, washing clothes, gardening, herbal walks and trading with the trapper. Summer camps include visits from costumed interpreters like the medicine woman, the spinners, the trapper, "grandma" and more. If your family enjoys reading about life on the prairie, or watching the T.V. shows, your kids will love living the experience.
We are located at the Snapp House in Cottage Grove. See More>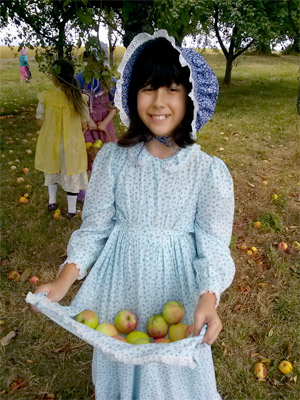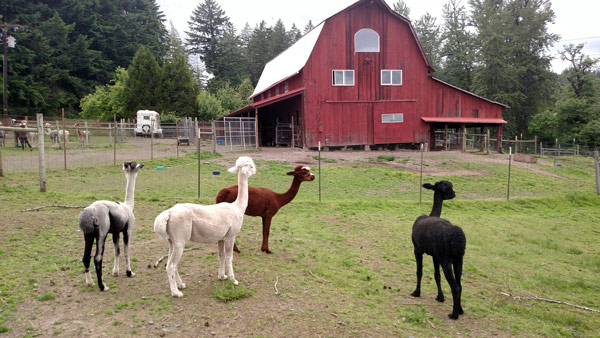 Alpaca Day was so fun! It was an overcast but warm day on May 26th, 2019 as we visited the Aragon Alpacas farm....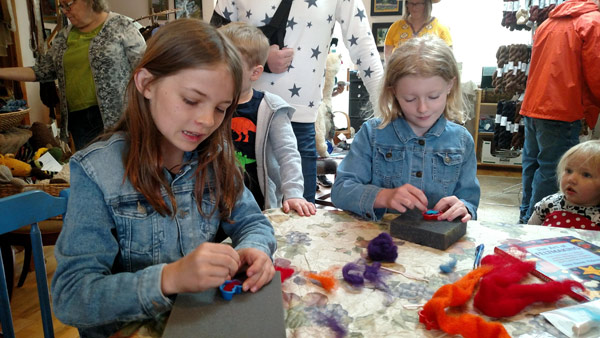 Spinning Yarns: Storytelling and Fiber Arts with Karen Haas. Hear some fabulous pioneer stories and make some neat crafts!
Join us for Grandparent's Pioneer Tea on Sunday September 8th, and celebrate that special elder in your life. 
Field Trips for Your Classroom or Group
Classroom field trips are now available for 3rd- 5th graders (and even homeschoolers or scout groups!) The Travel in Time field trip includes learning about the Kalapuya First Peoples of Oregon, the mountain man trappers, and the pioneer settlers with hands on experiences, crafts, and a guided  nature walk around the property including the pond.
See our Field Trips page for more info.
Our Location: The Historic Dr. Snapp House
Have you heard? Singing Creek Educational Center has a very special new home in a place that's full of local history!
We will now be located in the historic Dr. Snapp House in Cottage Grove, OR at 360 River Road. The house is located along the Coast Fork of the Willamette River greenway. It is also adjacent to a large city park so there will be plenty of room for outside activities as well as our regular inside programs in this cozy home built in 1886.
The house bears the name of one of Cottage Grove's first physicians, Dr. G.O. Snapp. The doctor built the house to serve as his residence and office. The home has ornate exterior gingerbread features and a tall spire called a "witch's hat" atop the front entrance. It's a one-story house with 12.5 foot high ceilings throughout its interior and is decorated in period style.
Your Donation Makes A Difference!
Please support our work — bringing history to life. Your financial contribution makes it possible for us to bring high-quality educational experiences to kids in under served communities in Lane County. Click the Donate button above and be a part of the magic!
The pioneers have so many lessons to teach us, about the value of hard work, respecting the land, teamwork, and perseverance.  The videos on our channel show the many engaging, hands-on activities the children participate in during Singing Creek's programs and workshops, where they learn honest pioneer values.