Welcome to Singing Creek Educational Center
Living History and Eco-friendly Education
Our Mission
To inspire children and families toward an appreciation of local history through hands-on learning.
NEW! One-Day Pioneering Camp in Eugene
Learn what it was like to be an Oregon settler in 1890 at the Shelton McMurphey Johnson House in Eugene.  Pioneer dress-up clothes of all types are available or bring your own. Fun activities and authentic "chores", games and crafts await you! Activities may include: churning butter, grinding grain, finger crocheting, sewing, square dancing, quill pen writing, outdoor games and more! You will have lots of homemade crafts to take home at the end of the day. Perfect for children ages 6 -11. Our instructor is Liza Starr-Lily, a Waldorf teacher and mother of four. She has been working for us for 7 years and kids love her!
Date: Wed. August 23rd
Cost: $90 per child; $70 each for siblings
Location: Shelton McMurphey Johnson House, 303 Willamette St. Eugene, OR
Time: 9am to 3pm
Size of camp: Only 12 kids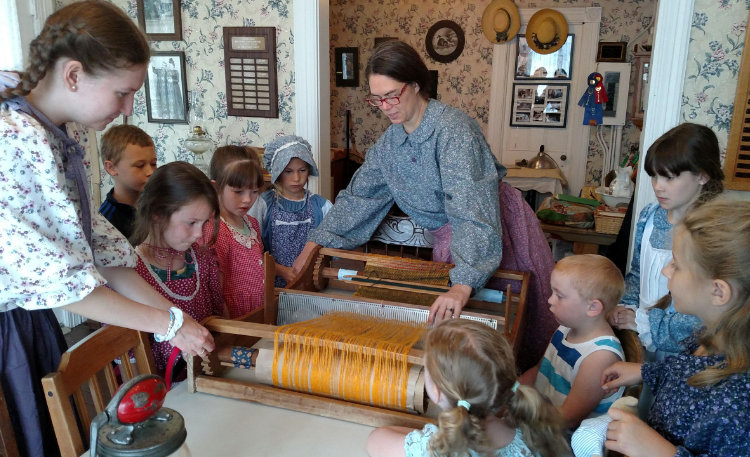 SCEC is located on Kalapuya Ilihi, the traditional lands of the Winefelly and Yoncalla bands of the Kalapuya people, who have been here since time immemorial. We recognize and honor their ties to this homeland and support efforts to return the land to Indigenous sovereignty.
Our Educational Programs for Children
Our programs are fun and engaging while also encouraging critical thinking skills and learning about history from multiple perspectives. Our focus is Oregon history and nature appreciation.
Our interactive history programs for children and families include school field trips, classes, summer camps, and several special events throughout the year. We also offer monthly homeschool classes for your group from September through May. Some of our favorite activities include butter churning, grain grinding, sewing, making puppets, games and songs, washing clothes, gardening, herbal walks and trading with the trapper. Summer camps include visits from specialists like the medicine woman, the spinner, the trapper and more. Learn about ways of living in harmony with the Earth, foraging, respect, giving thanks, and protecting the environment. Our goal is to be culturally responsive in all our teachings, including about Native and colonial settler relationships, both positive and negative.
We are moving to a new location in 2023-2024. Please stay tuned for more information. For now, we can come to your location for programs and classes, and we partner with local organizations such as museums for many of our events.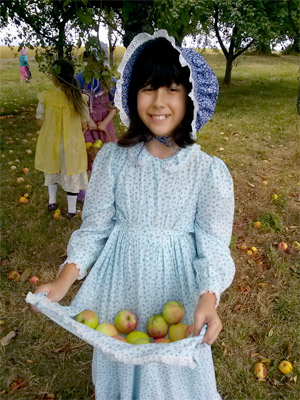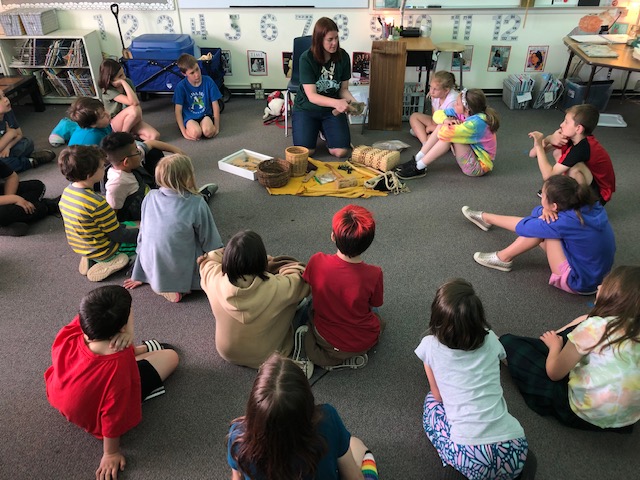 "I reviewed your [Kalapuya Ways] video and everything looks/sounds great. I truly do not have any feedback to give other than I love the fact that you start off talking about Native people in the present-tense then switch to past-tense (it is often done the other way around) and I love the respectful terminology you used when introducing and explaining the hands-on items. Great work!
– Cheyanne Heidt, Curriculum Specialist, Confederated Tribes of Grand Ronde
The Acorn Circle program brings Native American culture and children's education to three libraries in Fall 2023. Singing Creek Educational Center (SCEC) is proud to partner with Cottage Grove, Creswell, and Springfield libraries to provide this educational program....
Join our team! Do you love kids and have a passion for history/nature studies? Have skills to share? Talk to us about becoming an instructor. This is an independent contractor position and hours are flexible year-round. See More Here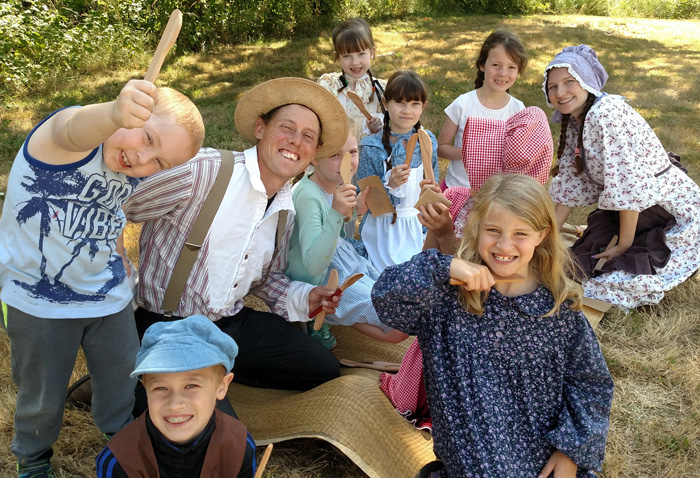 For those who wish to learn how to think historically, Thomas Andrews and Flannery Burke have codified the five Cs: change over time, context, causality, contingency, and complexity. Most of these are terms non-historians can understand readily, although contingency requires the explanation that if you changed a single condition, any historical outcome could have turned out differently. Accordingly, learning to think historically encourages citizens to be responsible because the conditions we set forth determine the kind of future we will have.
Field Trips for Your Classroom or Group
Classroom field trips are now available for 3rd- 5th graders (and even homeschoolers or scout groups!) The Travel in Time field trip includes learning about the Kalapuya First Peoples of Oregon, the mountain man trappers, and the pioneer settlers with hands on experiences, crafts, and a guided  nature walk around the park by the river. The Lewis & Clark field trip features learning about the Corp of Discovery journey to the Pacific Ocean, including First Peoples and nature discovery.
See our Field Trips page for more info.
Your Donation Makes A Difference!
Please support our work — bringing history to life. Your financial contribution makes it possible for us to bring high-quality educational experiences to kids in under-served communities in Lane County. Click the Donate button above and show your support!
The videos on our channel show the many engaging, hands-on activities the children participate in during Singing Creek's programs and workshops, where they learn about history and values like teamwork, respect for the land, honoring elders, and more.