Hands-On History Homeschool
We have a few spots still open for the 2023 – 2024 year.
Please email us if you would like more info: director@singingcreekcenter.org
Join us for homeschool enrichment classes and enjoy an interesting and unique program for your child(ren) centered on nature, history, and hands-on learning sustainability skills. Even if your child goes to regular school, this program is fun and interesting for elementary school aged children.  Our curriculum is designed to work well for varying ages (usually 6-10 years old) and will include an optional homework assignments each month.
The cost is $60 per child per month ($50 per moth for siblings). After you try out the first month we ask you to do a recurring payment through Paypal. We ask that you enroll for the school year September – May, and we keep the same roster of kids for each homeschool cohort, so we may develop friendships and our instructors get to know the educational needs of your child(ren.)
Scholarship help may be available for families in financial need.
Please contact Karen Rainsong, Executive Director for questions about the homeschool program: director@singingcreekcenter.org.
BONUS: When you sign up for the full program through May, you will receive our library of online videos and activities for kids to further learning at home in areas like sustainability, justice & inclusion, nature studies and more! See a sample video below.
A Look at the Homeschool Program
Guiding Principles
Living in harmony with the earth and learning eco-friendly ways is important for the present and the future. We can learn from Indigenous ways and homesteading practices how to live in thriving, healthy communities and positive relationship to the Earth.
We feature Indigenous knowledge and gently educate about colonizers and their impact on Native Indigenous people. We support efforts toward Native cultural revitalization and land restoration. We are not religiously affiliated and do not offer any religious teaching in our curriculum. Our Executive Director has learned about and from Indigenous Peoples since 2007 and we offer professional development training for our teaching contractors in the areas of Indigenous knowledge and de-colonization. Our lead instructors have CPR and first aid certifications.
All children are welcome regardless of gender identity, ability, language, religion, race, or nationality. If you need any assistance for alter-ability, language interpretation, neuro-divergence, etc. please let us know and we will be happy to work with you on accommodations for your child(ren.)
Read our testimonial from a parent of a neuro-divergent child who attended in 2022- 2023. 
Session ONE Days
September 1st, 1pm – 4pm
October 6th, 1pm – 4pm
November 3rd, 1pm – 4pm
December will be a field trip to the Lane Co. History Museum (TBD)
Jan- May TBD
Location
The Shelton McMurphey Johnson House in Eugene at:
303 Willamette St, Eugene, OR 97401
Our Beautiful Location for 2023-2024 Homeschool!
The SMJ House, a Victorian mansion in Eugene, OR
Thanks to a partnership with SMJ House, our homeschool class will be able to learn about history in a beautiful historic "house on the hill."
See more at: https://smjhouse.org/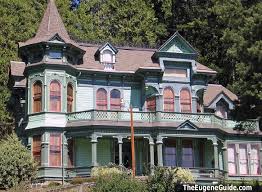 Monthly themes
September- Cooking & Gardening
October- Awakening to the Natural World/Insects
November- Fiber Arts & Animals
December- Storytelling & Puppetry
January- Indigenous Art & Stories of the Pacific Northwest
February- Salmon stories & Art
March- Mapping & Observing Spring Changes
April- Caring for the Earth (Climate Change)
May- Outdoor Skills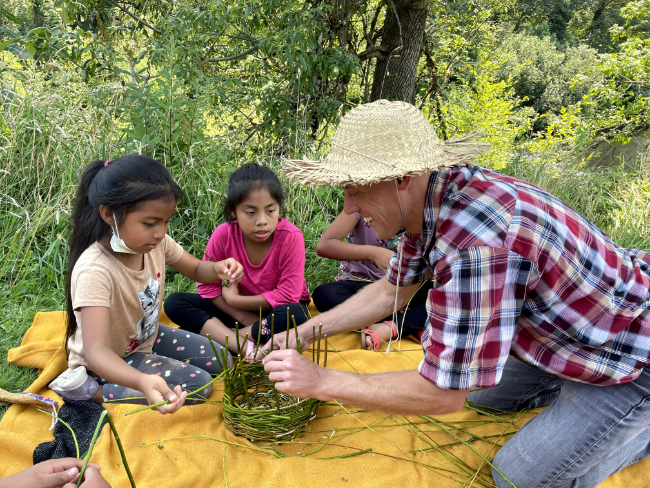 Example Three Hour Program
September: COOKING  & GARDENING
Opening Circle
Gardening in our raised beds, learn about what's growing there
Decorate your journal with pictures of your favorite plant.
Create nature mandalas
What is Reciprocity? Prepare for an herbal walk
Herbal medicine plant walk and harvest, learn about what is healing and which plants are toxic, pick some medicinal herbs, how to show gratitude
Make herbal tea
Grind grain and churn butter
Have a snack with our tea and fresh buttered bread
Toys/Games and story time
Homework for next time
Closing Circle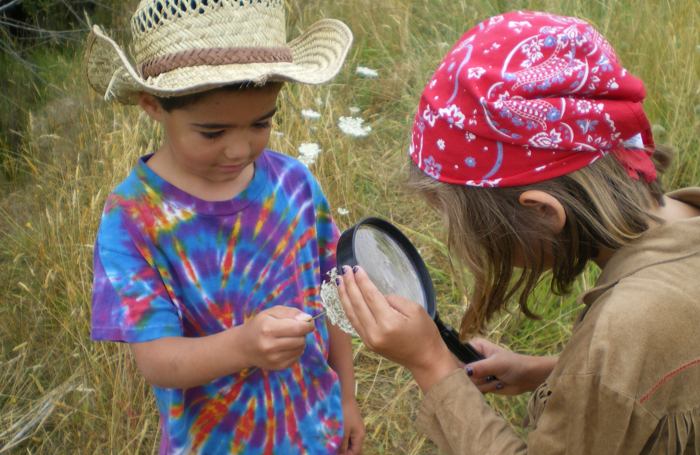 Bonus online content for our Homeschool Families!
When you sign up for our program September through May, you will receive links to our special bonus content online for kids ages 6 – 10. It includes videos, activities and links for further learning. Here is a sample video during our month featuring justice & inclusion activities. 
Cancellation policy:
We expect that you will love our curriculum! If for some reason you need to cancel, you may cancel your subscription through Paypal or choose to gift the rest of your subscription to our scholarship program for famililes in need. As a non-profit organization our budget is very limited and we count on your registration in order to provide the highest quality programs.
If you would like to request a scholarship please fill out the form here.
Please take a look at our YouTube channel to see videos of kids having fun in our programs, and check out our other pages for more info. Please LIKE us on Facebook as well!
Contact our Director for more information.