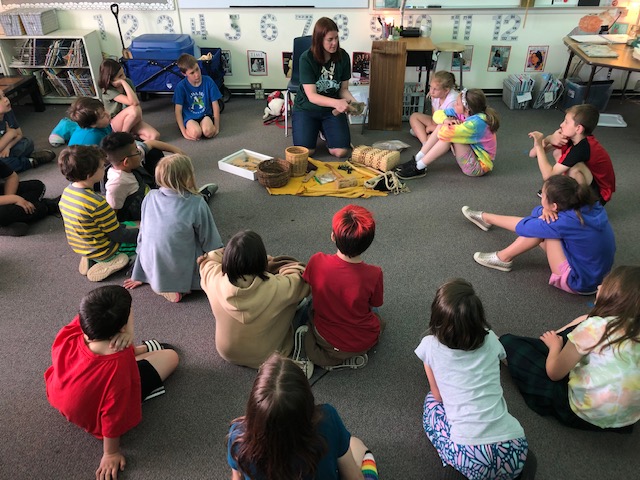 Our programs are designed to be a fun and enriching experience for the whole family. Some programs will have an age range, usually 6-10 years, to get the most out of the event. Sometimes older and younger siblings can be accommodated. In many cases, we can create a special history program to meet the needs of your group, by arrangement with the director, Karen Rainsong.
Read about the values taught by our programs.
Our Programs
Thank you to Singing Creek for providing a fun, interactive learning experience for our home school group. Karen and Ana were great facilitators of the children's pioneer experience: churning butter, sanding soap-stone beads, sewing, discussing pioneer life and demonstrating typical classroom activities. My six-year-old daughter had a great time and keeps asking to go back! We look forward to seeing you again in the near future.
My daughter and her friend had so much fun at Pioneer Summer Camp. They came home every day with stories, songs and lots of great memories. We are definitely going to do this again! Thank you.