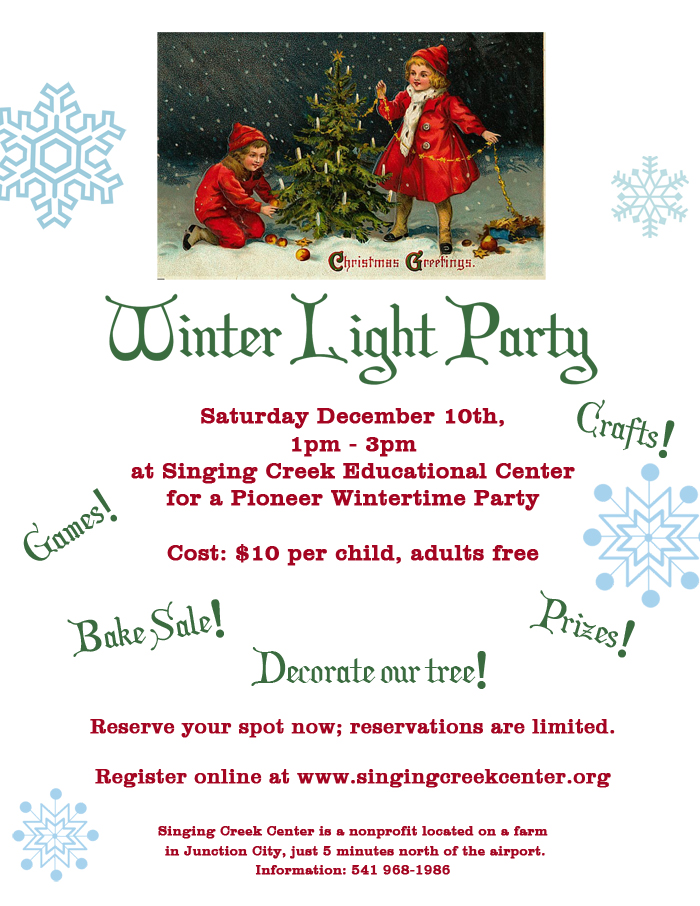 We are so excited for the first annual Winter Light Party at SCEC next Saturday the 10th of December. We are getting a live tree in the granary from our newest board member, Kim Miller, who has a Christmas Tree farm at her house. She is going to be on hand to help us with crafts and make the day merry and bright!
I am looking forward to decorating the granary that day with a huge box of ornaments and lights that my neighbor gave me when she was cleaning out her garage. It's going to be so festive! One of our crafts will be making glass candle lanterns with colored tissue paper that we will glue onto jars. I have a whole bunch of canning jars in my garage too, so this will be a good opportunity to clear out some space for me!
We are also going to make little clothespin angels and decorate the tree with a bag of small wooden ornaments. We may even have a holiday shadow puppet play. This event will be similar to the Halloween at the Homestead event. Families will need to pre-register and each child is $10, adults are free. Of course, toddlers and babes in arms are free too.
Please help us share the joy and wonder of the Winter season! Feel free to dress up in your holiday cheer outfit and try something yummy from the bake sale too!
Good tidings,
Karen