Los Pueblos Summer Camp 2021
Singing Creek Educational Center, Cottage Grove, OR
During August 2021 we held two weeks of summer camp for low income families in the Cottage Grove area who are speakers of Spanish and Mam (primarily Guatemalan immigrants.) Funding was generously provided by Oregon Community Foundation, with financial and logistical support from our partner, the Family Resource Center in Cottage Grove. Transportation was provided at a discount rate by South Lane Wheels.
OVERVIEW
20 kids served
Monday – Friday summer day camp
9am to 2pm
We Provided: Transportation, breakfast, and lunch
Cost to families: FREE
Instructors: One lead instructor, one assistant, one language interpreter and additional volunteers
Funding: Oregon Community Foundation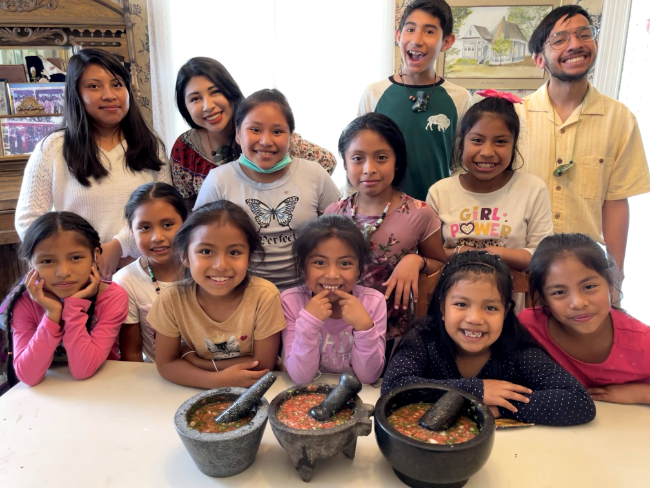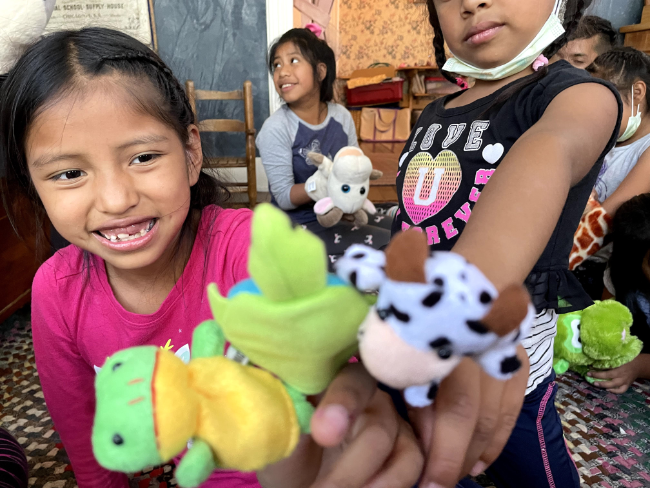 COMMUNITY PARTNERS
Ana Maria Dudley (Family Resource Center) helped to connect us to the families and provided registration support. She consulted with us in meetings beforehand to determine the best way to gain the confidence of the families and to connect with them. The Family Resource Center also provided funds for breakfast foods and help with transportation. This demographic has traditionally been underserved in this area, and many of these children had nothing to do but be indoors in childcare all day long during August.
The children were picked up from the daycare provider each day by South Lane Wheels and returned there each day at 2pm. This made it easy for the families who normally don't have transportation to participate. Through the school district's summer free lunch program, we were able to pick up lunches each day for the children at Bohemia Elementary School and bring them to the Snapp House for them to enjoy.
CURRICULUM AND IMPACT
Our talented staff came up with a new curriculum focused on the culture and history of the Pueblos and Latino countries. The children made traditional foods like salsa, guacamole, tortillas, horchata and more. They learned about South American animals and made their own alebrijes on paper (a mix of several types on animals, brightly painted). They danced to salsa music, enjoyed puppet shows, splashed in the river, created and painted pottery, and much more. Special guests came to share their talents with the children.
The joy on the faces of the children is one of the best measures of success. Through the camaraderie with others, and the games, crafts and cooking, the children got a boost of confidence and connection. They couldn't wait to return each day. Our interpreter helped children who are speakers of Mam to fully participate in the camp. For many of the activities the children learned how to say things in three languages- Mam, Spanish and English. This was truly a tri-lingual camp. We are thrilled with the result and are very grateful to our funder and community partners for making this unique experience a reality for these very deserving children.
FUTURE
Due to Covid-19 resurgence in Lane County we cancelled the final week of the Pueblos summer camp. However the funding remains for the last week of camp and we plan to offer it during summer of 2022, perhaps with additional weeks, if additional funding is procured. Our partners and the families were very happy for this opportunity to bring this special learning and growing experience to these very deserving children.
Karen Rainsong
Executive Director, Singing Creek Educational Center