[cmsms_row][cmsms_column data_width="1/1″][cmsms_text]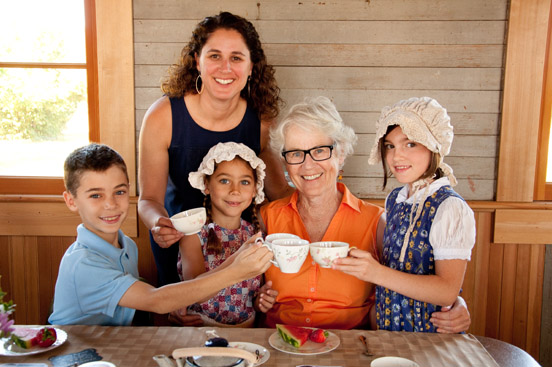 UPDATE: We had a wonderful time at the Grandparent's Tea on Sunday the 11th of September (National Grandparent's Day!)
Here are some pictures of the day for you to enjoy. The music was lovely, the treats delicious, and the atmosphere was wonderful. Thanks to all the volunteers, donors and board members who worked to make this day a success! These lovely pictures were taken by our friend Peggy Illeen, the pro photographer.
-Karen






Lynne Michelle, our board president, read a poem about Grandparents as part of the program, here it is: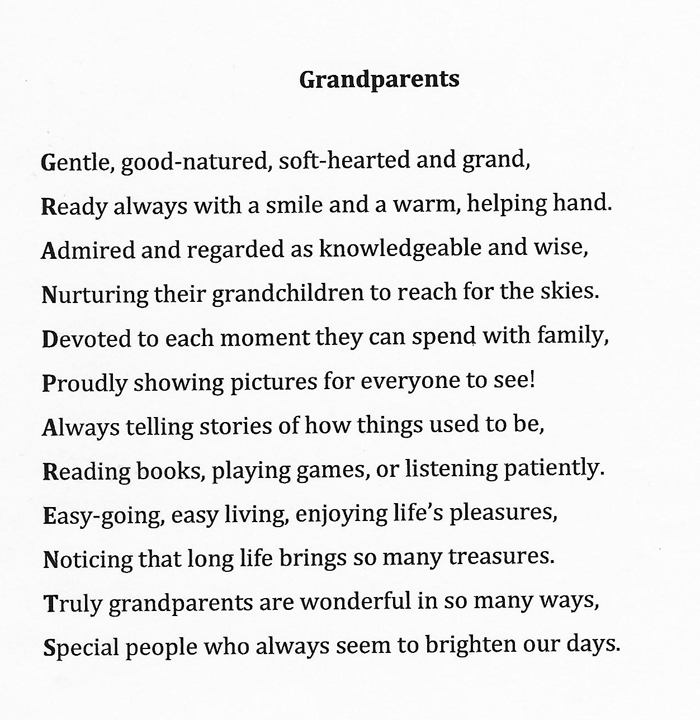 ---
This Fall on Sunday, September 11 we are hosting an exciting new fundraising event; A Grandparent's Tea! We will be honoring grandparents by treating them to a special pioneer tea, allowing them quality time with their grandchildren! Many of us have "grand-friends" who we are close to- I sure do! Also we honor our great-grandparents. Our family history and where we come from is important to know and honor as it helps us find our sense of self and place in history.
We will have scones, muffins, treats, and coffee and tea with all the fancy pioneer table settings like teacups and saucers, tablecloths, cut flowers and dainty plates. Held in the restored one-room pioneer schoolhouse, this fun and lovely event includes live music and servers dressed as pioneers from the 19th Century. We will be writing our grandparents, and "grand friends" names on paper hearts and hanging them on a ribbon to remember them. That way they can be present for an afternoon even if they are not with us in person. A real treat!
Tickets: $20 per Adult, $10 children 15 and under
Time: 3:00- 5:00pm

A benefit fundraiser for the Singing Creek Educational Center with food provided by the Camas Country bakery located on site.
Pre-registration required- Purchase your ticket online on the event page; seating limited! We will mail or email you paper tickets to this event that you can proudly present upon arrival. We are looking for sponsors and volunteers.
Show your grandparents (or great-grandparents) that they are special to you! A huge thank you to Tom and Sue Hunton for letting us use the school house for this event.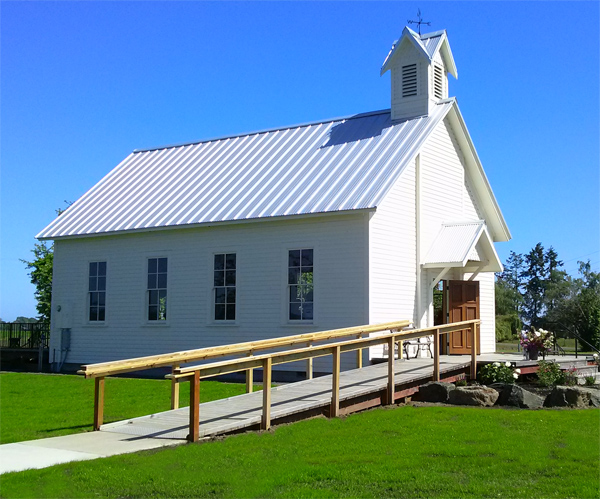 [/cmsms_text][/cmsms_column][/cmsms_row]