Spinning Yarns: Storytelling and Fiber Arts with Karen Haas
September 4, 2019 @ 6:30 pm

-

8:30 pm

$10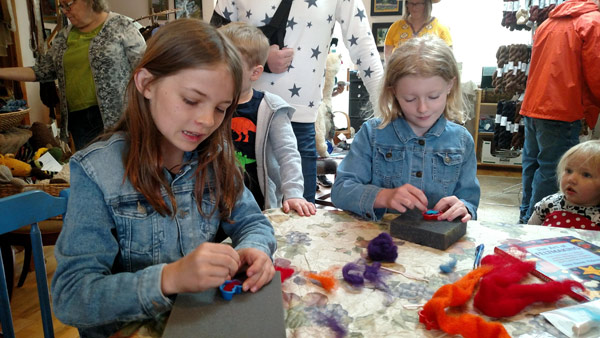 Join us for a wonderful evening of pioneer stories told by Karen Haas, a remarkable storyteller also know as "Many Voices". Then we will make cute needle felted figures, and you can try the loom and the drop spindle. All supplies are provided and you will leave with a smile and a felted creature or two! To hear more about Karen's storytelling and more on her website, click here.
About Karen Haas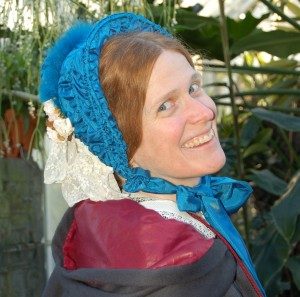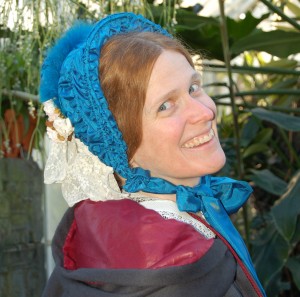 Karen Haas enjoys both telling in modern times and bringing the past to life with living history presentations. Her effervescent style engages emotions, from the sublime to the ridiculous, in audiences both young and old. Her stories, both traditional and new, may bring laughter, tears, shivers, or a deep thought or two, but will always entertain.
Karen can often be found bringing the past to life at Northwest historic sites such as Job Carr Cabin Museum, Champoeg State Heritage Area and San Juan Islands National Historic Park. Her living history presentations have been featured at National Historic Oregon Trail Interpretive Center, End of the Oregon Trail Interpretive Center and Fort Clatsop. She feels especially rewarded telling the tales of those whose voices are usually silent in history — women.
Drawing on her experiences as a K-12 music educator, she incorporates music and sing-alongs into many of her presentations, often bringing along folk instruments.
As well as weaving words, Karen spins and weaves fibers as she brings traditional crafts to reenactments and presentations.
She firmly believes that our stories tell who we are, where we've come from, and where we're going.