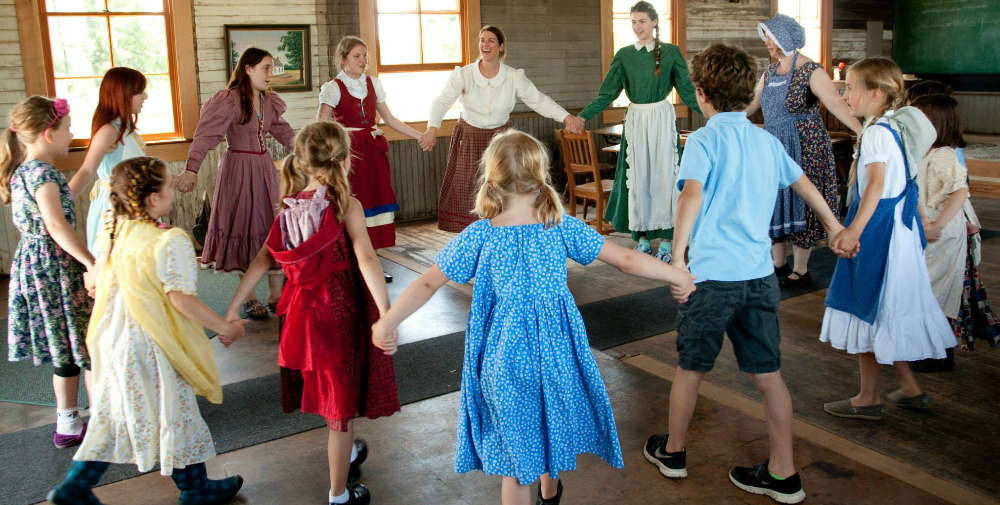 Homeschooler's pioneer adventure day- come and make and do things like a pioneer. We have dress up clothes for boys and girls! Churn butter, write with a quill pen, play school in our one room schoolhouse, learn square dancing and more! Parents stay for this event and shop for delicious fresh-milled flours and baking mixes in the Camas Country Mill store right next door. Bring your coffee and relax at the tables on the front or back porch of the schoolhouse while we have fun with the kids. Cost: $10, suitable for ages 5 and up. Call or email Karen to pre-register: 541 968-1986, karen@singingcreekcenter.org.
This event takes place in the historic one-room schoolhouse that was moved to the property and restored by Tom and Sue Hunton, owners of the farm and Camas Country Mill. See the story behind the schoolhouse here.
*Please leave your pets at home and park only in designated areas. Bring your child's snack and drink. Sign liability form and pay at the door when you arrive.