Grandparent's Pioneer Tea 2018
September 9, 2018 @ 3:00 pm

-

5:00 pm

$20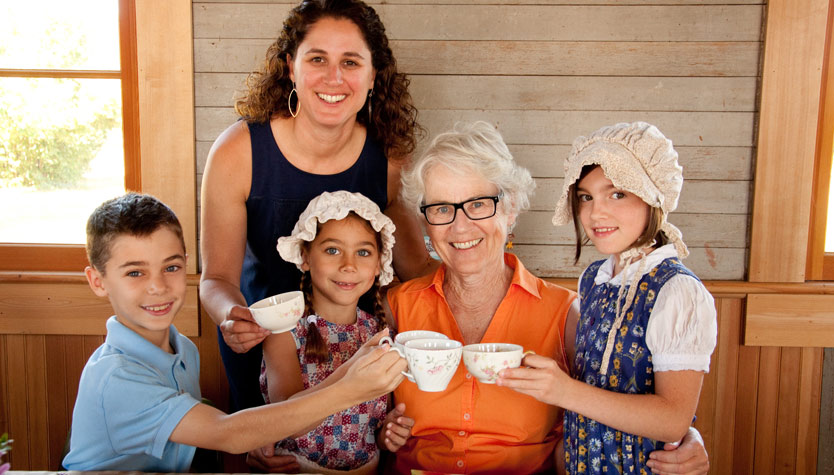 [cmsms_row data_padding_bottom="50″ data_padding_top="0″ data_overlay_opacity="50″ data_color_overlay="#000000″ data_bg_parallax_ratio="0.5″ data_bg_size="cover" data_bg_attachment="scroll" data_bg_repeat="no-repeat" data_bg_position="top center" data_bg_color="#ffffff" data_color="default" data_padding_right="3″ data_padding_left="3″ data_width="boxed"][cmsms_column data_width="1/1″][cmsms_text animation_delay="0″]
Honor your grandparents near and far at our annual Grandparent's Pioneer Tea!
Sunday September 9th is National Grandparent's Day!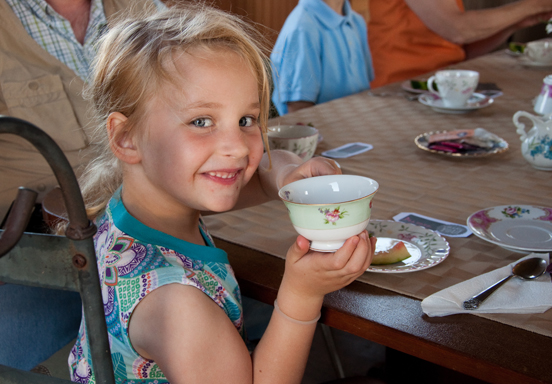 We'll serve you a special sit-down tea with china cups and plates, complete with mini treats from the Camas Country Mill Bakery and hot or cold drinks. Entertainment, a raffle, and a sweet simple art activity will round out this lovely afternoon tea. Get your tickets early as seating is limited.
The venue is the restored one-room pioneer schoolhouse at the property of Tom and Sue Hunton, next door to their bakery. The servers and staff will be dressed as pioneers and ready to treat your family with style.
The schoolhouse and restrooms are wheelchair accessible and at least one of our served items will be gluten-free. We also serve gluten-free fresh fruit.
Your ticket price helps us bring our year round immersive history programs to kids in the surrounding areas. We love sharing old- fashioned pioneer good times with you and your family.
Read About the history of the Historic Schoolhouse here.
Cost:
$20 per adult, $10 kids 15 & under
SCROLL TO BOTTOM FOR REGISTRATION FORM
Mountain Rose Herbs has generously sponsored this event with the wonderful teas we will be drinking and our volunteer goodie bags. Please patronize their Mercantile store on 5th Street in Eugene.
[/cmsms_text][/cmsms_column][/cmsms_row][cmsms_row data_padding_bottom="50″ data_padding_top="0″ data_overlay_opacity="50″ data_color_overlay="#000000″ data_bg_parallax_ratio="0.5″ data_bg_size="cover" data_bg_attachment="scroll" data_bg_repeat="no-repeat" data_bg_position="top center" data_bg_color="#ffffff" data_color="default" data_padding_right="3″ data_padding_left="3″ data_width="boxed"][cmsms_column data_width="1/1″][cmsms_image align="center" animation_delay="0″]1844|https://www.singingcreekcenter.org/wp-content/uploads/2016/07/DSC0057.jpg|full[/cmsms_image][/cmsms_column][/cmsms_row][cmsms_row data_padding_bottom="50″ data_padding_top="0″ data_overlay_opacity="50″ data_color_overlay="#000000″ data_bg_parallax_ratio="0.5″ data_bg_size="cover" data_bg_attachment="scroll" data_bg_repeat="no-repeat" data_bg_position="top center" data_bg_color="#ffffff" data_color="default" data_padding_right="3″ data_padding_left="3″ data_width="boxed"][cmsms_column data_width="1/1″][cmsms_image align="center" animation_delay="0″]1839|https://www.singingcreekcenter.org/wp-content/uploads/2016/07/IMG_20160911_154726635_HDR.jpg|full[/cmsms_image][/cmsms_column][/cmsms_row][cmsms_row data_padding_bottom="50″ data_padding_top="0″ data_overlay_opacity="50″ data_color_overlay="#000000″ data_bg_parallax_ratio="0.5″ data_bg_size="cover" data_bg_attachment="scroll" data_bg_repeat="no-repeat" data_bg_position="top center" data_bg_color="#ffffff" data_color="default" data_padding_right="3″ data_padding_left="3″ data_width="boxed"][cmsms_column data_width="1/1″][cmsms_image align="center" animation_delay="0″]1838|https://www.singingcreekcenter.org/wp-content/uploads/2016/07/DSC0015.jpg|full[/cmsms_image][/cmsms_column][/cmsms_row][cmsms_row data_width="boxed" data_padding_left="3″ data_padding_right="3″ data_color="default" data_bg_color="#ffffff" data_bg_position="top center" data_bg_repeat="no-repeat" data_bg_attachment="scroll" data_bg_size="cover" data_bg_parallax_ratio="0.5″ data_color_overlay="#000000″ data_overlay_opacity="50″ data_padding_top="0″ data_padding_bottom="50″][cmsms_column data_width="1/1″][cmsms_text animation_delay="0″]
[/cmsms_text][/cmsms_column][/cmsms_row]