Pioneer Garden Day 2018
June 9, 2018 @ 11:00 am

-

2:00 pm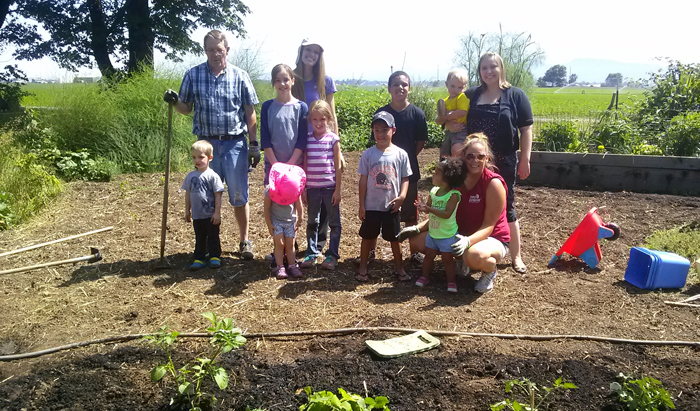 Join us Saturday, June 9th as we put in our new pioneer garden for the year! We use this garden all year long, for summer camps, homeschool classes and more. The property owners, Tom and Sue, are generous enough to share space in their fenced garden and provide the water, but we need to provide everything else- including people-power! This is a work party so it is FREE!!!! Sign up by emailing our Director at karen@singingcreekcenter.org.
We provide some tools and lots of plants and seeds. You can bring your own tools if you like, we will have a few on hand to share.
We are so excited to add a feature to the Pioneer Garden Day; we now have a local beekeeper and educator, Jen Hornaday, coming to teach us all about pollinators and why they are important, and show us a demonstration hive (the bees are enclosed) and teach us the bee "waggle dance". We will also learn about some important things we can do in our own gardens at home to help the bees and other pollinators.
She runs a non profit called "Healthy Bees, Healthy Gardens" and does education for kids in the area. She will be bringing out some jars of her local honey to sell. (It's yummy, I've tried it!)  Please bring some cash if you want to help support this important work she is doing in our community and bring home some tasty local honey!
For more information about Jen and this great work she does, check out her site at:
http://healthybeeshealthygardens.com/
We always find all kinds of cool bugs, spiders and worms. It's a fun day of discovery for all ages!
We will see you on Jun 9th at 11am!