[cmsms_row][cmsms_column data_width="1/1″][cmsms_text]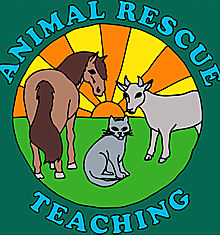 Saturday May 5th
12pm to 2pm
Kids aged 5 and up. Cost: $30 per child. Adult must stay with participating child.
Space is limited; sign up early!
Location for this event:
Animal Rescue Teaching

85671 Chezem Rd.
Eugene, OR 97405
Join us and help support our friends Animal Rescue Teaching while you learn about horses and experience a riding lesson. We'll dress as pioneers and learn about how valuable horses were to pioneers and early settlers, then saddle up for a wonderful riding lesson! Trained and patient instructors will help you learn about holding the reins, giving commands to your horse, and horsemanship. The horse riding area is a covered arena. Then we create some horse themed art and take home some fun horse fact sheets. We will make our own little horses out of colored salt dough and play Pin-the-Tail-on-the-Horse. This is a great opportunity for some sweet photos- so bring your camera and dress in your pioneer best.
Please fill out the form below to register.
YOU MUST PRE-REGISTER AND PRE-PAY for this event. If you click Submit on the form and do not pay, you will not be registered.
[/cmsms_text][/cmsms_column][/cmsms_row][cmsms_row][cmsms_column data_width="1/1″][cmsms_text]
[/cmsms_text][/cmsms_column][/cmsms_row]