Homeschool Curriculum Synopsis
Each day starts with an opening circle to get the children acclimated to the days activities and each other, and to share homework. The day ends with a closing circle, review, and new homework reminder.
Homework is optional and children are encouraged to complete it in their own way and at their own level, with plenty of room for creative expression and interpretation.
Each month follows a seasonal theme so we can stay in touch with the land and the lifestyle of the settlers or the journey of Lewis & Clark.
Homeschool stays on site of the Snapp House unless otherwise noted.
HomeschoolCurriculum- Singing Creek Educational Center
Pioneer Settlers:
(Subject to Change)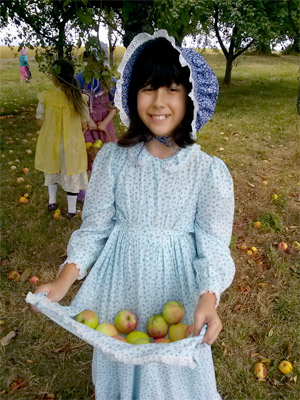 September: Pioneer medicine, herb & plant walk, make our own medicine, sit-down tea, learn about pioneer life, make a corn doll and accessories, pioneer games.
October: Short story from Little House on the Prairie, harvesting in the garden, learn about why growing your own food is important; Making a tin can lantern, hear a story about pioneer letters, write a letter with quill pen and ink, seal it with wax, games.
November: Story about winter time, beeswax candle dipping, make paper snowflakes, games, learn about Oregon Trail.
December: Learn about the Kalapuya Indians, foods, tools, lifestyle, language, make paper animal masks, red ochre face paint, learn about shell money, coyote stories.
January: Kalapuya clothing and camas oven, learn more words, coyote stories, Indian picture writing, stick dice game, crack nuts and mix with jerky for snack.
February: Story from the trail, sew your own bag, finger crochet a strap and attach it, work the loom, learn to square dance, games.
March: Story from Oregon Trail, Traveling Trunk from Lane Co. Hist. Museum, explore contents, view early map of Willamette Valley, learn to use a compass, go for a walk and draw a map of our area, games, make a tin can toy.
April: Story from the Oregon Trail, go for a plant walk and use plant press, learn about pioneer pastimes, create a shadow puppet play and make the puppets, perform it for parents, games.
May: Story Time, create vases with pressed flowers from last month, learn about animals, visit from the fur trapper and make animal tracks to take home, games.
Homeschool Curriculum- Singing Creek Educational Center
Lewis & Clark:
(Subject to Change)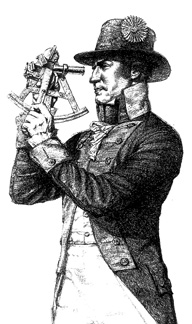 September: Learn about Jefferson and the L & C journey, get our Passage books, explore the map of the route, Manifest Destiny, plant discovery outside, draw it in your journal and name it, explain it's characteristics, introduce the plant to the group, work in Passage books.
October: Meet the fur trapper and learn about what's in his bag and the furs he brought, learn about the NW Indians and housing, tools, food, shell money, work in our Passage books, games.
November: Trading in groups for necessary goods, look at old map of the Valley, learn to use a compass, create a map of our area, games,
create our own spyglass, work in Passage books.
December: Field trip- horses and ponies, meet John Colter and see woodworking demonstration, make our own wooden butter knife.
January: Learn about Fort Clatsop, hear a journal entry, and meet Merriweather Lewis, learn about flintlocks, learn about flint and steel, make targets and use slingshots, work in Passage books.
February: Make a camp with tent, setup food and firewood, meet learn about caching, hide box of supplies for other group to find, create a map to it and do a treasure hunt, work in Passage books.
March: Learn about animal tracks and look at animal bones, feathers, etc., make animal track castings, see animal species discovered, Indian sign language, how to communicate, interpreter game, write in our journals, relate the days adventures, Passage books.
April: Special guest teaches how to make plant cordage, throwing the atlatl spear, write in our journals, work in Passage.
May: Meet Seaman the dog, hear some live fiddle music, games, have a picnic and finish our Passage books.