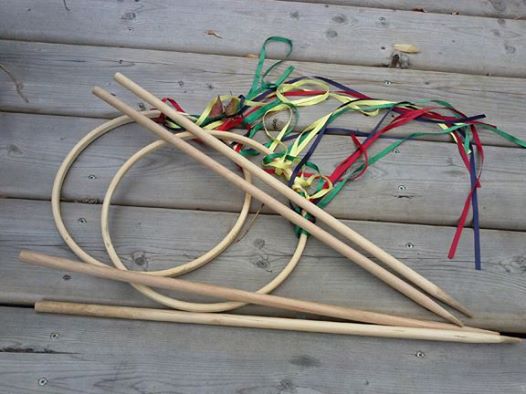 Make a fun ring toss game called Game of Graces to take home and play with your friends!
Game of Graces is a fun activity that was popularized in the early 1800s. It is typically played with two people– each holding two rods used to toss a hoop, sometimes decorated with ribbons, back and forth. The goal of the game, originally mainly a game for young ladies, was to make the players more graceful. Nowadays, the game is and easy and fun activity, suitable for young ladies and gentleman to play.
See a video of this game being played! Click here to see the video on youtube.
Sat July 22nd, at the granary building at Singing Creek Educational Center.
Cost: $10 your supplies provided. All tools and instruction provided.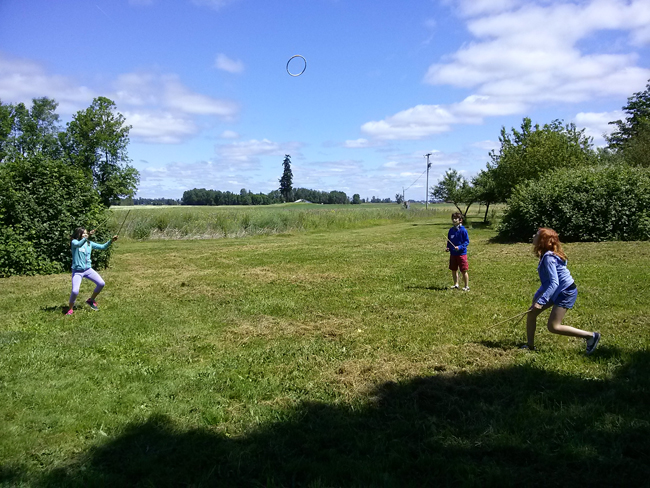 Pre-registration required- see below.